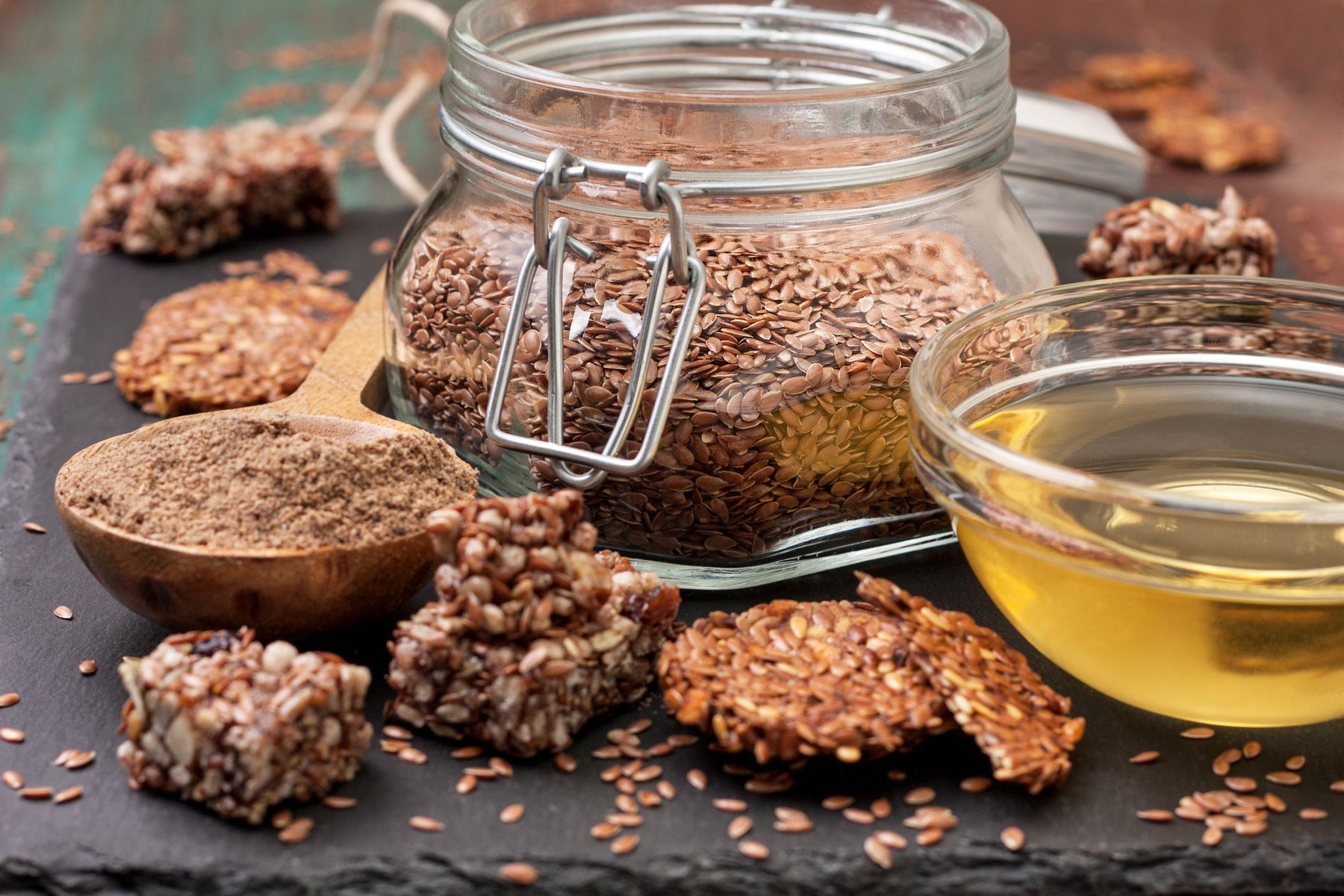 Flaxseed Energy Bars (8 bars)
Looking for a quick and easy snack that packs a punch of nutrition? These flaxseed energy bars are just what you need! Made with a blend of healthy ingredients, including organic brown flaxseeds, these bars are a great source of omega-3 fatty acids and fiber. They are easy to make and can be customized to your liking by adding your favorite nuts, seeds, and dried fruit.
Preparation time: 15 minutes

Cooking time: 0 minutes

Serves: 4 people (8bars)
You will need the following ingredients:
Instructions:
Line an 8x4-inch loaf pan with parchment paper.

In a large bowl, combine the oats, ground flaxseeds, nuts, and dried fruit. Mix well.

In a separate bowl, whisk together the honey and peanut butter until smooth.

Pour the honey-peanut butter mixture over the oat mixture and stir until well combined.

Press the mixture evenly into the prepared pan.

If using chocolate chips, melt them in the microwave or on the stovetop, and then drizzle the melted chocolate over the top of the energy bar mixture.

Chill the energy bars in the fridge for at least 1 hour, or until firm.

Cut the energy bars into desired shapes and serve.
This recipe makes 8 energy bars.
These flaxseed energy bars are a quick and easy snack that is packed with nutrition. They are perfect for a pick-me-up in the middle of the day, or as a pre- or post-workout snack. Try them out and see how delicious and nourishing flaxseeds can be!