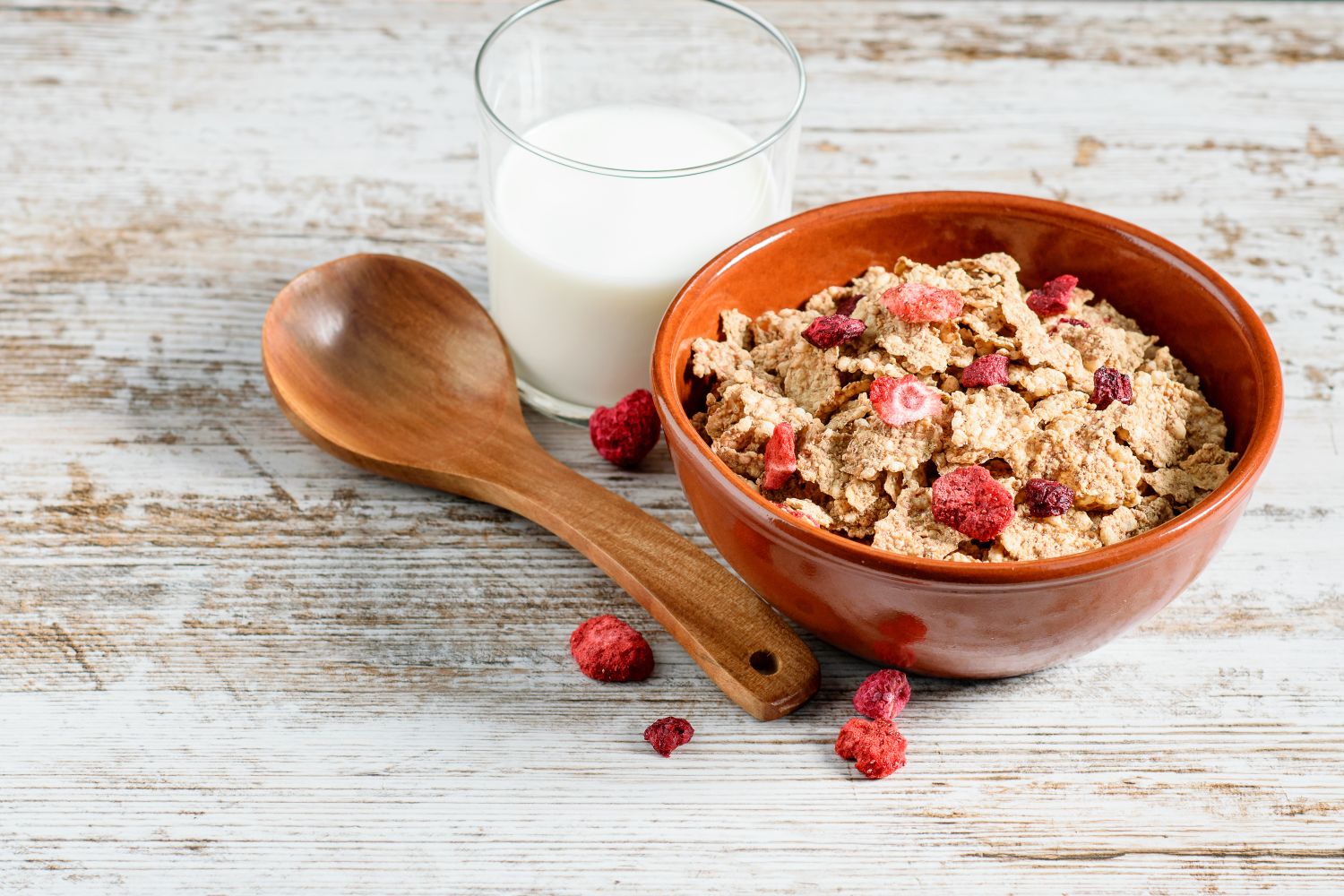 Organic Brown Rice Flakes Granola
Wake up to a delicious and healthy breakfast with this unique granola recipe made with organic brown rice flakes! This recipe yields about 4 servings and is perfect for a quick and easy breakfast or snack on the go. If you're looking for a healthy and delicious breakfast option, look no further! Our recipe for organic brown rice flakes granola is the perfect choice. Not only is it packed with nutrients and wholesome ingredients, but it's also super easy to make.
Prep time: 15 minutes

Cook time: 40 minutes

Serves: 4-6 people
Ingredients:
Instructions:
Preheat your oven to 350°F (180°C). Line a baking sheet with parchment paper.

In a large mixing bowl, combine the brown rice flakes, rolled oats, nuts, and dried fruit. Mix well.

In a separate small mixing bowl, whisk together the honey, melted coconut oil, cinnamon, and sea salt. Pour the wet mixture over the dry mixture and mix well until the dry ingredients are fully coated.

Spread the granola mixture evenly on the prepared baking sheet.

Bake for 20 minutes, then remove the baking sheet from the oven and use a spatula to stir and flip the granola. Return the baking sheet to the oven and bake for an additional 20 minutes, or until the granola is golden brown.

Remove the granola from the oven and allow it to cool completely on the baking sheet. Once cooled, break the granola into chunks and store it in an airtight container at room temperature for up to 2 weeks.
Enjoy your homemade granola with some milk, on top of yogurt, or as a crunchy topping for oatmeal. It's a versatile and tasty way to start your day off on the right foot!