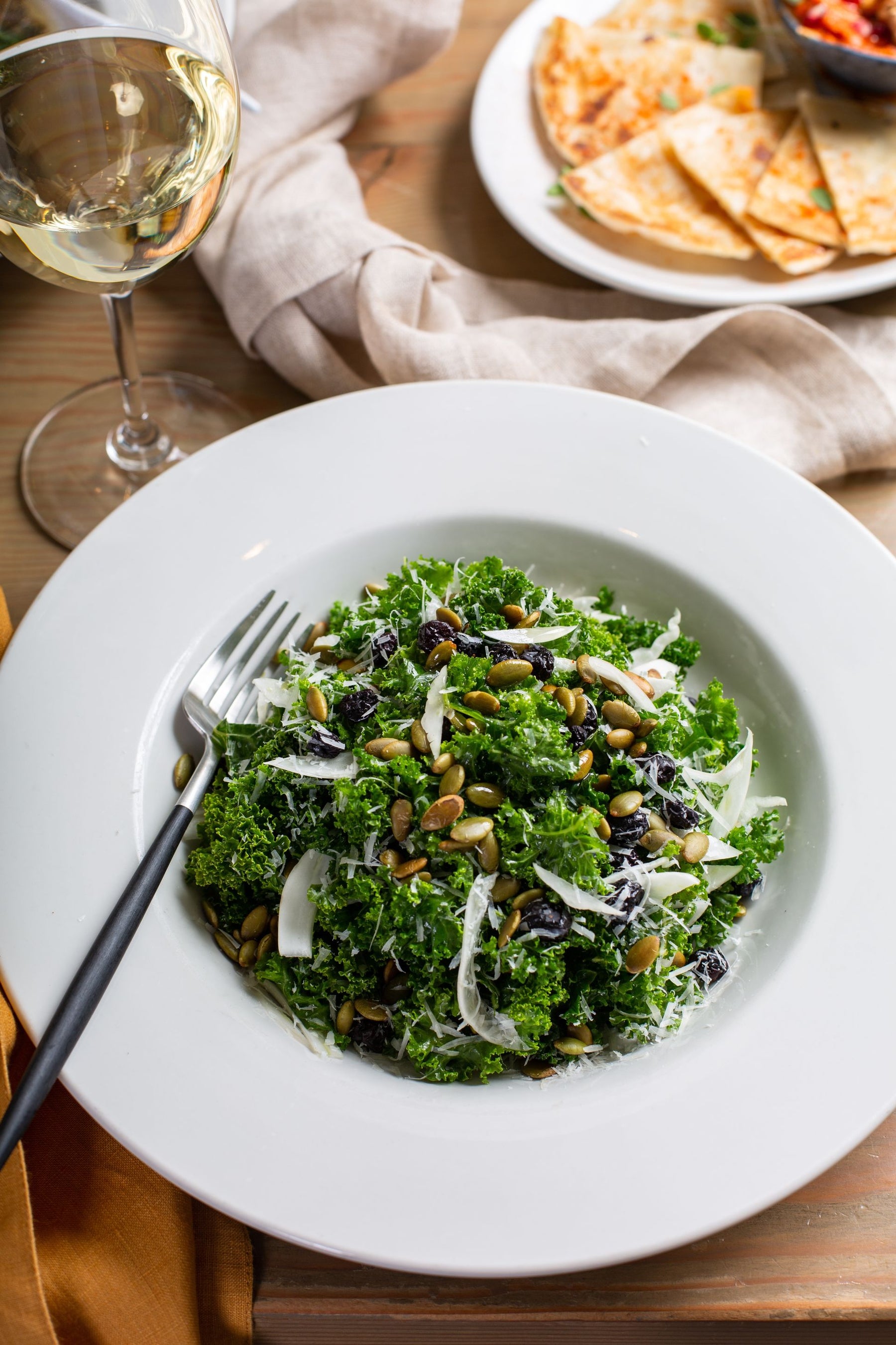 Organic Dried Sour Cherry and Walnut Salad with Lemon Vinaigrette
This refreshing salad is a perfect blend of sweet and savory flavors, and is sure to become a new favorite. The combination of organic dried sour cherries, crunchy walnuts, and tangy lemon vinaigrette is simply irresistible. Plus, it's easy to make and is perfect for a quick lunch or as a side dish for a dinner party.
Preparation time: 20 minutes

Cooking time: 0 minutes

Serves: 4 people
Ingredients:
4 cups mixed greens (such as arugula, spinach, and lettuce)

1/2 cup organic

dried sour cherries

1/2 cup

walnuts

, roughly chopped

1/4 cup crumbled feta cheese
For the lemon vinaigrette:
2 tablespoons olive oil

1 tablespoon lemon juice

1 teaspoon Dijon mustard

1/2 teaspoon honey

Salt and pepper to taste
Instructions:
In a large bowl, combine the mixed greens, dried sour cherries, walnuts, and feta cheese.

In a small bowl, whisk together the olive oil, lemon juice, Dijon mustard, honey, salt, and pepper to make the lemon vinaigrette.

Drizzle the lemon vinaigrette over the salad and toss gently to coat.

Serve the salad immediately and enjoy!
This recipe serves 4 people.
This organic dried sour cherry and walnut salad is a refreshing and delicious way to add some nutrients to your diet. The sweet and savory flavors combine perfectly, and the crunchy walnuts add a nice texture. Plus, the tangy lemon vinaigrette is a perfect finishing touch. Give this recipe a try and see how delicious healthy eating can be!