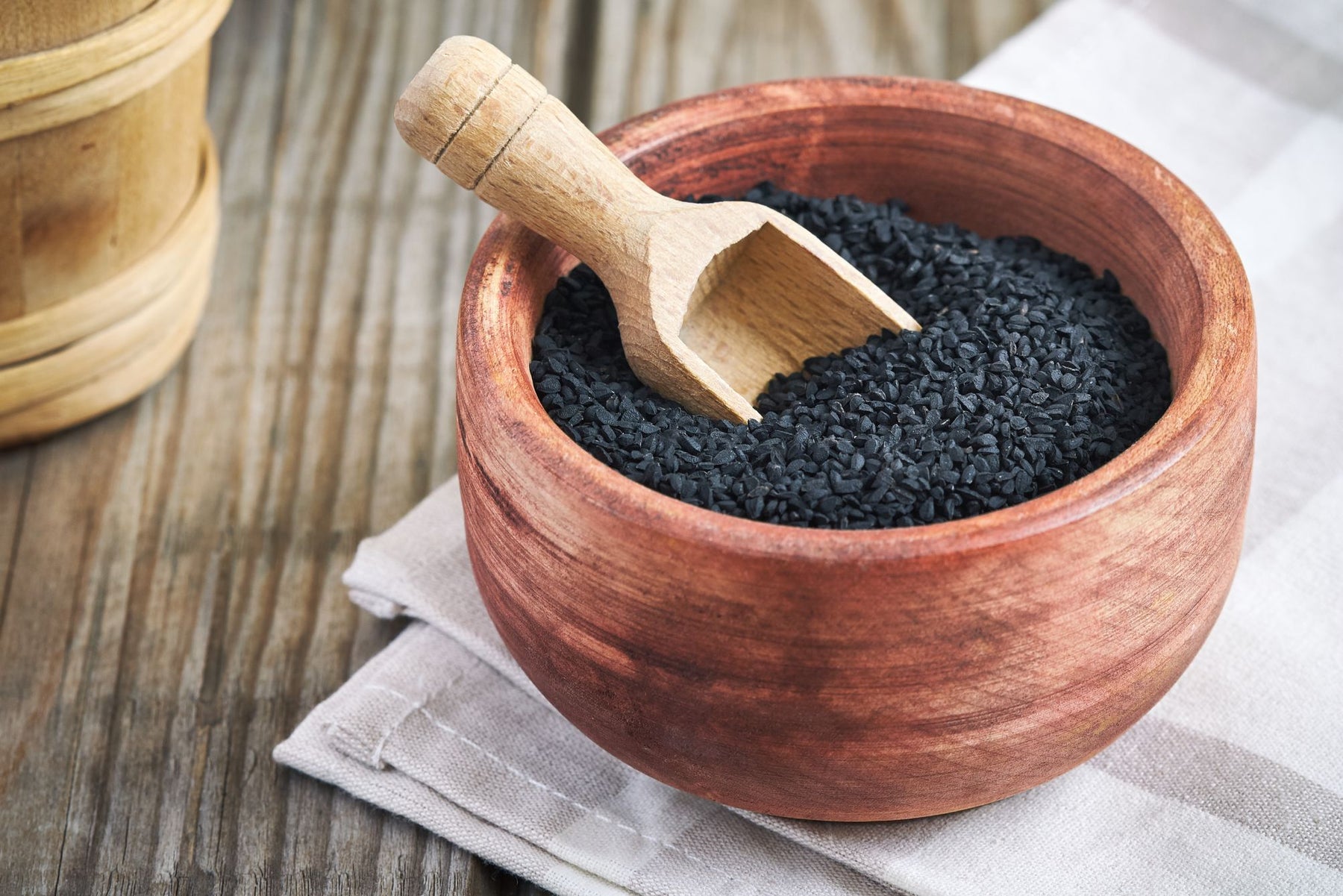 Mediterranean Hummus with Nigella Seeds: A Delicious and Healthy Snack
Hummus is a popular and healthy snack enjoyed throughout the Mediterranean region, and adding a sprinkle of aromatic nigella seeds takes it to the next level. Nigella seeds, also known as black cumin seeds, add a unique and slightly nutty flavor to hummus that pairs well with the creamy chickpeas and tangy lemon juice.
Preparation time: 15 minutes

Cooking time: 40 minutes

Serves: 4 people
To make Mediterranean hummus with nigella seeds, you will need the following ingredients:
1 cup cooked

chickpeas

(also known as garbanzo beans)

2 tablespoons tahini

2 tablespoons lemon juice

1 clove garlic, minced

1/2 teaspoon salt

1/4 teaspoon

ground cumin

2 tablespoons water

2 tablespoons olive oil

1 teaspoon

nigella seeds
Instructions:
In a food processor, combine the cooked chickpeas, tahini, lemon juice, garlic, salt, and cumin. Process until smooth.

With the food processor running, slowly add the water and olive oil until the hummus reaches the desired consistency.

Transfer the hummus to a serving bowl and sprinkle with the nigella seeds.

Serve the hummus with pita bread, crackers, or vegetables for dipping.
This recipe makes about 1 cup of hummus, and it can be stored in an airtight container in the refrigerator for up to 5 days.