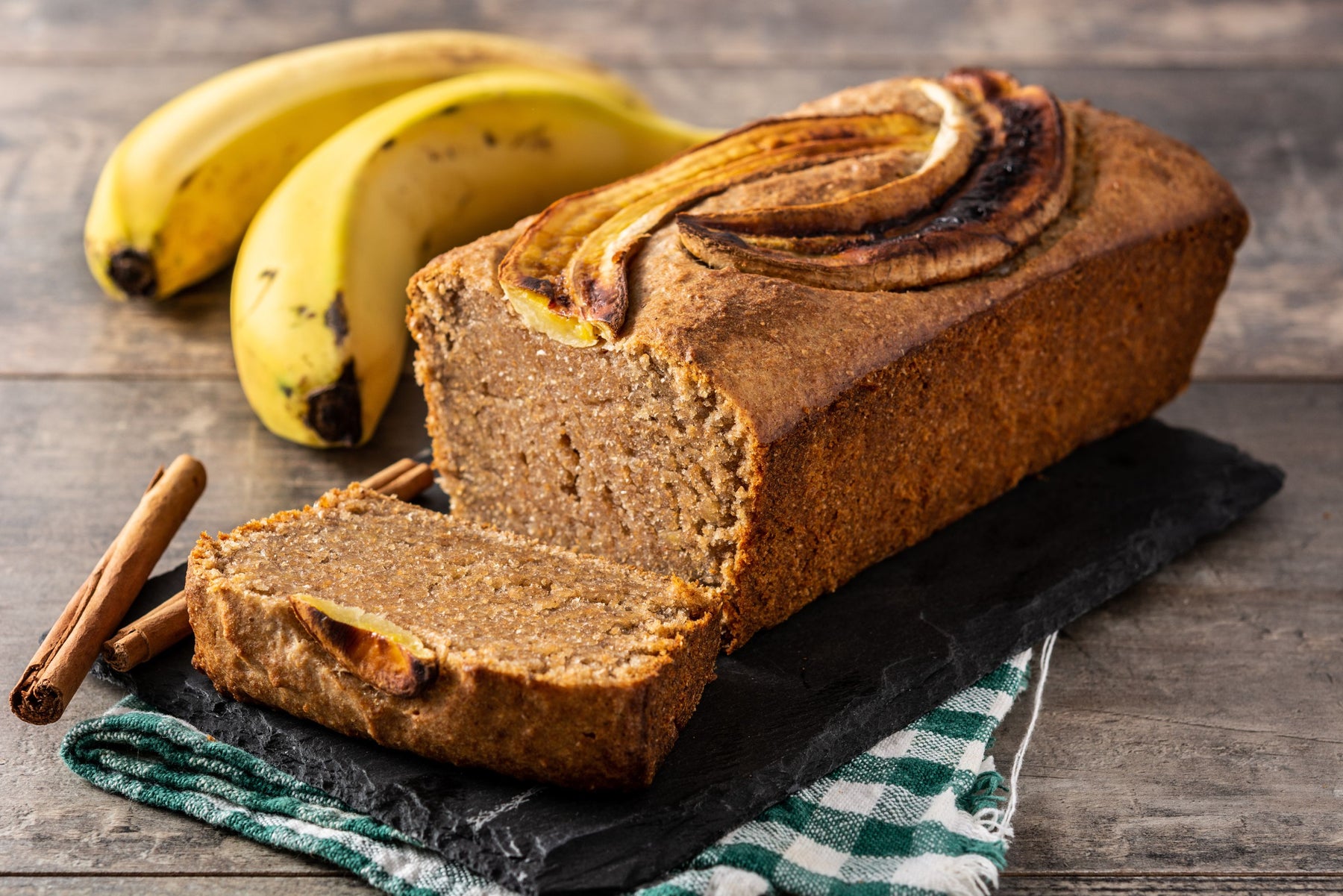 Organic Wheat Bran Banana Bread
This organic wheat bran banana bread is the perfect combination of wholesome and delicious. The wheat bran adds a nutritious twist to the classic banana bread recipe, while the mashed bananas and honey keep it moist and sweet. Whether you're looking for a breakfast option or a tasty dessert, this organic wheat bran banana bread is sure to hit the spot.
Prep time: 15 minutes

Cook time: 60 minutes

Serves: 10 slices
Ingredients:
1 cup organic

wheat bran

1 cup whole

wheat flour

1 teaspoon baking powder

1/2 teaspoon baking soda

1/2 teaspoon salt

3 mashed bananas

1/4 cup honey

1 egg

1/4 cup unsweetened almond milk

1/4 cup chopped

nuts

or chocolate chips (optional)
Instructions:
Preheat your oven to 350°F (175°C). Grease a 9x5 inch loaf pan with cooking spray.

In a large mixing bowl, whisk together the wheat bran, whole wheat flour, baking powder, baking soda, and salt.

In a separate bowl, beat together the mashed bananas, honey, egg, and almond milk.

Add the wet ingredients to the dry ingredients and stir until just combined. If using, stir in the nuts or chocolate chips.

Pour the batter into the prepared loaf pan and smooth the top with a spatula.

Bake the banana bread for 50-60 minutes, or until a toothpick inserted into the center comes out clean.

Let the banana bread cool in the pan for a few minutes before removing to a wire rack to cool completely.

Serve the banana bread warm or at room temperature, sliced and topped with your choice of spreads or toppings.
This organic wheat bran banana bread is a delicious and wholesome twist on the classic recipe. It's a great option for breakfast or a tasty dessert, and it's easily customizable to fit your taste preferences. Give it a try and see for yourself just how tasty and nutritious wheat bran can be!