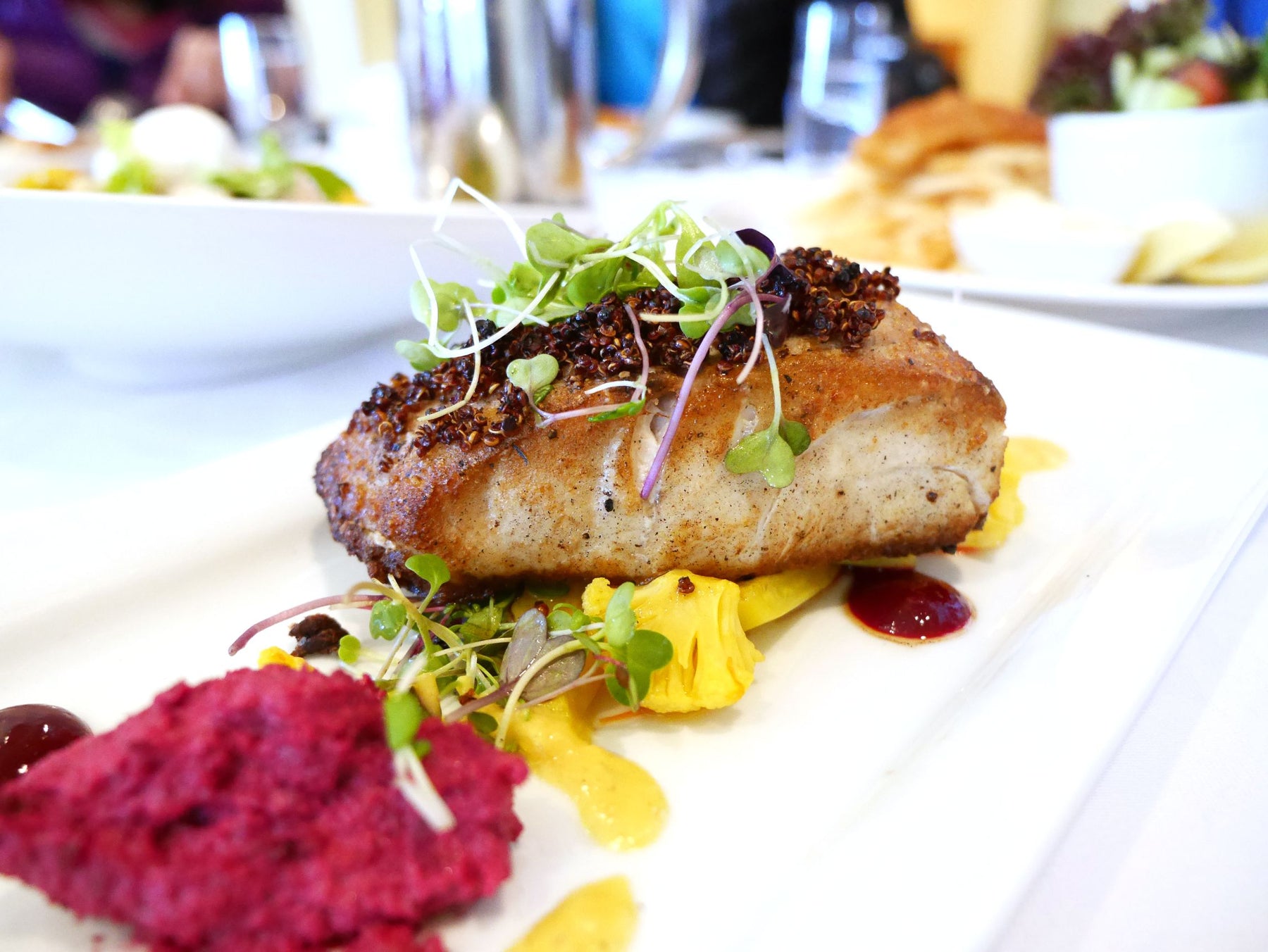 Organic Fennel Seed Crusted Salmon
Looking for a quick and easy way to add some flavor to your salmon? Try this recipe for organic fennel seed crusted salmon! The fennel seeds add a licorice-like flavor to the salmon that is both unique and delicious making it a great weeknight dinner option. Serve the salmon with your favorite sides and sauces, or try it over a salad for a light and refreshing meal. Regardless of how you choose to serve it, this organic fennel seed crusted salmon is sure to become a new family favorite.
Prep time: 20 minutes

Cook time: 15 minutes

Serves: 4 people
Ingredients:
4 salmon fillets, about 4-6 ounces (100-150 grams) each

1 tablespoon organic

fennel seeds

1/2 teaspoon salt

1/4 teaspoon

black pepper

1 tablespoon olive oil
Instructions:
Preheat your oven to 400°F (200°C).

In a small, dry pan over medium heat, toast the fennel seeds for a few minutes until fragrant. Remove from heat and let cool.

In a spice grinder or using a mortar and pestle, grind the toasted fennel seeds into a fine powder.

Place the salmon fillets on a baking sheet lined with parchment paper. Sprinkle the fennel seed mixture over the top of the salmon, along with the salt and pepper.

Drizzle the olive oil over the salmon.

Bake the salmon for 12-15 minutes, or until it is cooked through and flakes easily with a fork.

Serve the fennel seed crusted salmon hot, with your choice of sides and sauces.
Elevate your dinner game with this easy and delicious recipe for organic fennel seed crusted salmon. The licorice-like flavor of the fennel seeds pairs perfectly with the rich taste of the salmon, creating a mouthwatering meal that the whole family will love. And with a total prep and cook time of only 30 minutes, it's the perfect weeknight dinner option. So why wait? Try this recipe tonight and enjoy a delicious and unique dinner in no time!