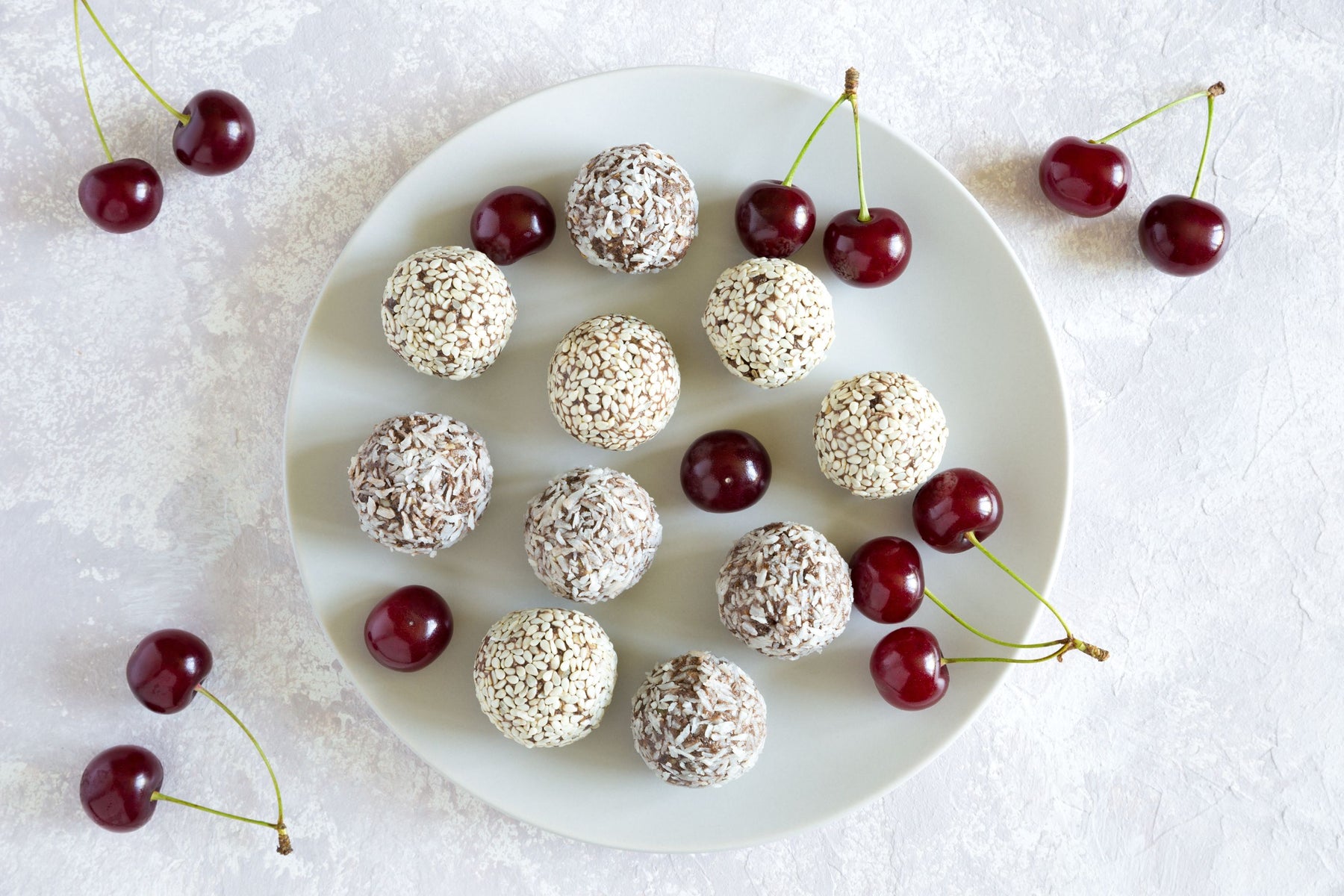 Organic Dried Sour Cherry and Oat Energy Bites: A Delicious and Healthy Snack
Looking for a healthy and tasty snack that is quick and easy to make? These organic dried sour cherry and oat energy bites are the perfect choice! Made with oats, nuts, and organic dried sour cherries, these energy bites are a tasty and nutritious snack that is perfect for a quick pick-me-up or an after-workout snack.
Preparation time: 15 minutes

Cooking time: 0 minutes

Serves: 16 bites
Ingredients:
Instructions:
In a food processor, pulse the oats and nuts until they are finely ground.

Add the dried sour cherries, coconut flakes, peanut butter, honey, and vanilla extract to the food processor. Pulse until the mixture comes together to form a sticky dough.

Using a spoon or a small cookie scoop, scoop the dough into balls and place them on a plate or tray.

Place the tray in the fridge for at least 30 minutes to allow the energy bites to firm up.

Once the energy bites are firm, remove them from the fridge and enjoy!
This recipe makes about 16 energy bites.
These organic dried sour cherry and oat energy bites are a delicious and healthy snack that is sure to satisfy your cravings. They are easy to make and can be easily customized by adding your favorite nuts or seeds. Give them a try and see how tasty and satisfying energy bites can be!