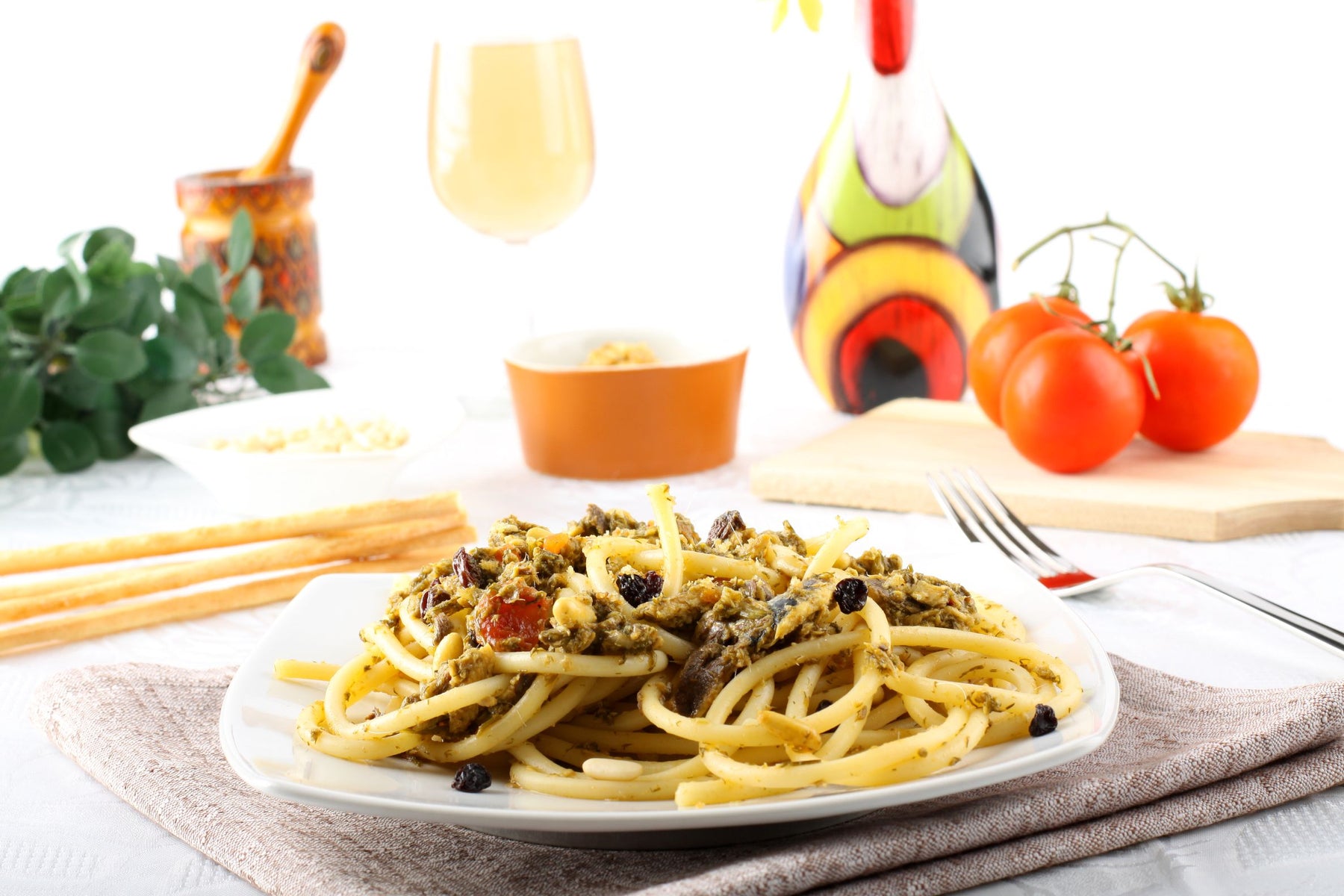 Fennel and Lemon Spaghetti
Fennel and lemon is a classic combination that works exceptionally well in this simple spaghetti recipe. The fennel seeds add a sweet, licorice-like flavor to the spaghetti that is balanced out by the bright acidity of the lemon. This dish comes together in just 20 minutes, making it a great option for a quick weeknight meal.
Prep time: 10 minutes

Cook time: 15 minutes

Serves: 4 people
Ingredients:
8 ounces (250 grams) spaghetti

1 tablespoon organic

fennel seeds

2 cloves garlic, minced

1 tablespoon olive oil

1/2 cup chicken broth

1/2 cup white wine

Juice of 1 lemon

1/4 cup chopped fresh parsley

Salt and pepper, to taste
Instructions:
Bring a large pot of salted water to a boil and add the spaghetti. Cook according to package instructions until al dente.

Meanwhile, in a small, dry pan over medium heat, toast the fennel seeds for a few minutes until fragrant. Remove from heat and let cool.

In a separate pan, heat the olive oil over medium heat. Add the minced garlic and cook for 1-2 minutes, or until fragrant.

Add the toasted fennel seeds, chicken broth, white wine, and lemon juice to the pan. Bring the mixture to a boil and let it cook for 5 minutes, or until the liquid has reduced by half.

Drain the cooked spaghetti and add it to the pan with the fennel seed mixture. Toss the spaghetti until it is evenly coated in the sauce.

Serve the fennel and lemon spaghetti hot, garnished with chopped parsley, salt, and pepper to taste.
Fennel and lemon are a match made in heaven in this easy and flavorful spaghetti dish. The thinly sliced fennel adds a subtle licorice flavor and a crunchy texture, while the lemon zest and juice add a bright and refreshing pop of flavor. Serve this pasta with a sprinkle of parmesan cheese and a side of garlic bread for a complete and satisfying meal. This recipe is perfect for a quick weeknight dinner or a casual dinner party with friends. Give it a try and discover a new favorite way to enjoy spaghetti.