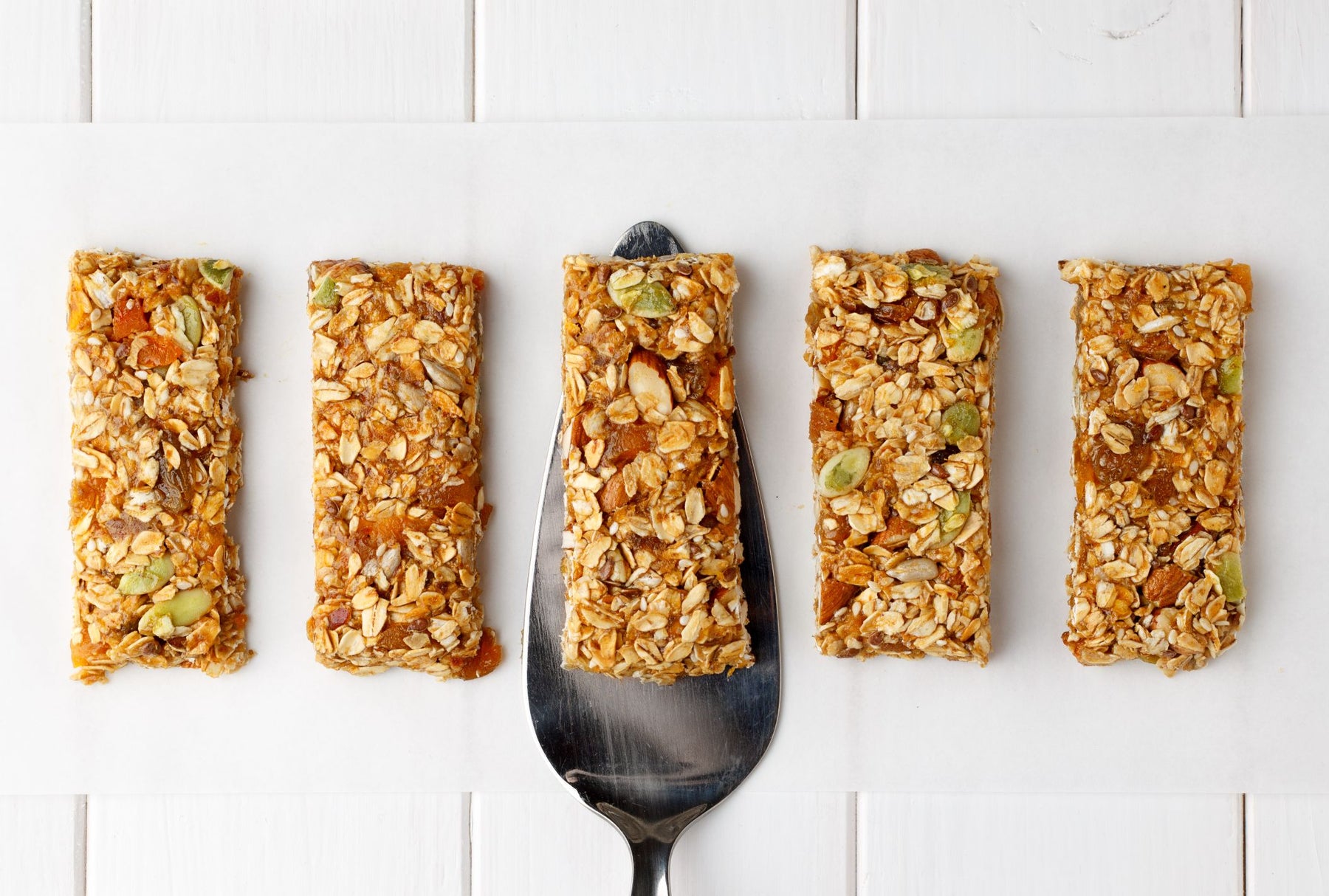 Peanut Butter and Chocolate Chip Granola Bars with Organic Sun-Dried Apricots (8 bars)
These peanut butter and chocolate chip granola bars with organic sun-dried apricots are a delicious and satisfying snack that is perfect for on-the-go eating. They are easy to make and are a great way to use up any leftover oats or nuts you might have in your pantry. The combination of creamy peanut butter, sweet chocolate chips, and tart sun-dried apricots creates a unique and flavorful granola bar that is sure to be a hit with your friends and family.
Preparation time: 15 minutes

Cooking time: 15-20 minutes

Serves: 4-6 people
These granola bars are perfect for school or work and can be stored in an airtight container for up to a week.
Ingredients:
1 cup old-fashioned

oats

1/4 cup creamy peanut butter

1/4 cup honey

1/4 cup chocolate chips

2 tablespoons organic sun-dried

apricots

, chopped
Instructions:
Preheat your oven to 350°F (180°C). Line an 8-inch square baking pan with parchment paper.

In a large bowl, combine the oats, peanut butter, and honey. Mix until the oats are well coated and the mixture is evenly combined.

Stir in the chocolate chips and chopped apricots.

Press the mixture into the prepared baking pan and smooth the top.

Bake the granola bars for 15-20 minutes, or until they are lightly golden brown.

Allow the granola bars to cool in the pan for 10 minutes, then cut them into squares and transfer them to a wire rack to cool completely.
So why wait? Whip up a batch of these delicious and easy-to-make peanut butter and chocolate chip granola bars with organic sun-dried apricots today and enjoy a tasty and convenient snack anytime, anywhere!