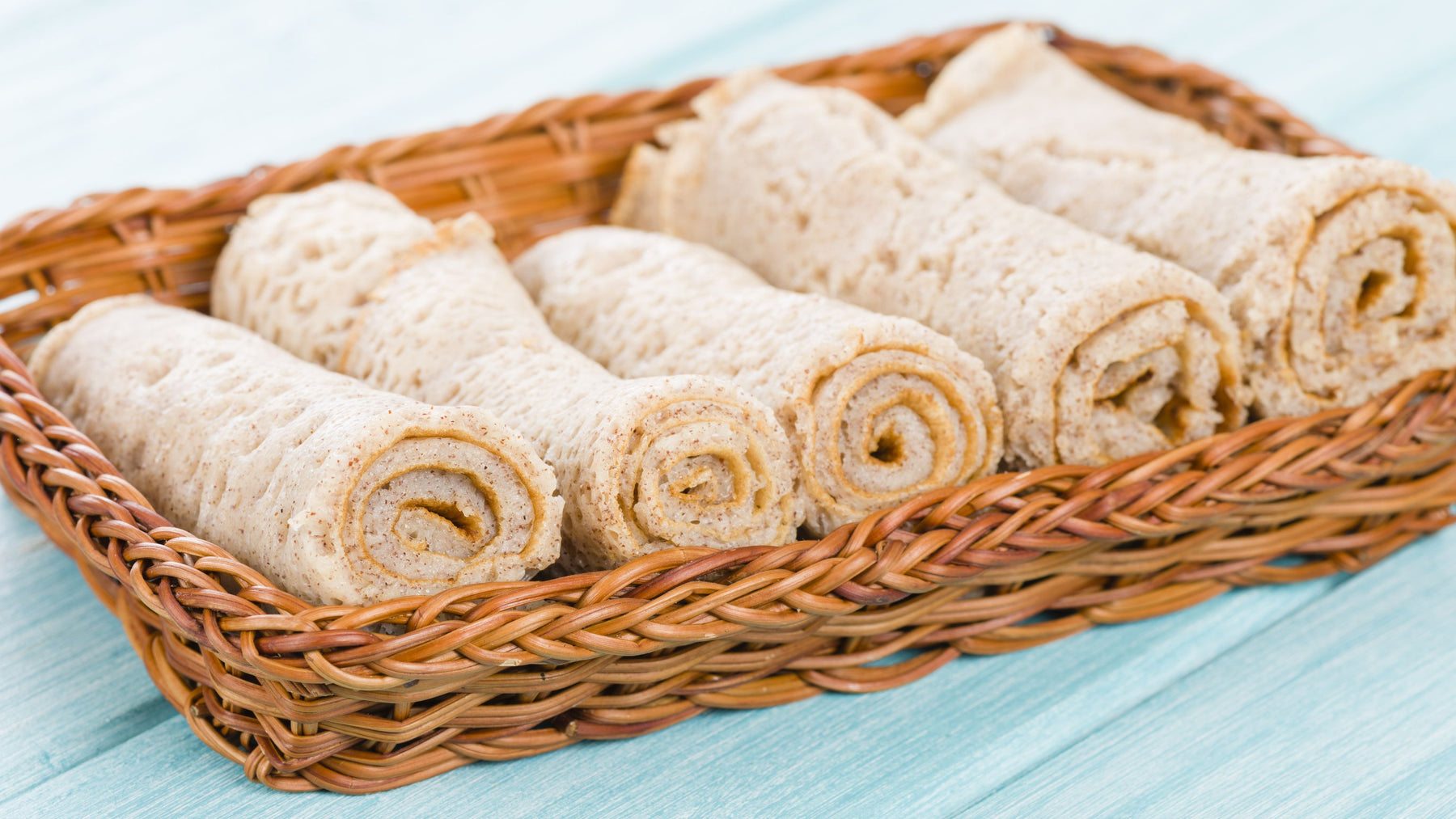 Organic Teff Grain Bread: A Delicious and Nutritious Homemade Loaf
Looking for a tasty and nutritious bread recipe that is easy to make at home? This organic teff grain bread is the perfect choice! Made with a combination of teff grain flour and your choice of other flours, this bread is full of flavor and nutrients, and it's a delicious and satisfying way to enjoy teff grain.
Preparation time: 15 minutes

Cooking time: 60 minutes

Serves: 1 loaf
Ingredients:
2 cups

teff grain

flour

1 cup

all-purpose flour

1 tablespoon baking powder

1 teaspoon salt

1 cup milk

2 tablespoons honey

2 tablespoons olive oil

1 egg

1 teaspoon vinegar
Instructions:
Preheat your oven to 350°F (180°C). Grease a 9x5-inch loaf pan and set it aside.

In a large bowl, whisk together the teff grain flour, all-purpose flour, baking powder, and salt.

In a separate bowl, whisk together the milk, honey, olive oil, egg, and vinegar.

Pour the wet ingredients into the dry ingredients and stir until just combined.

Pour the batter into the prepared loaf pan and smooth the top.

Bake the bread for 50-60 minutes, or until it is golden brown and a toothpick inserted into the center comes out clean.

Let the bread cool in the pan for 10 minutes, then transfer it to a wire rack to cool completely.

Slice and serve the bread warm or at room temperature, garnished with your favorite toppings (such as butter, jam, or honey).
This recipe makes 1 loaf.
This organic teff grain bread is a delicious and nutritious homemade loaf that is perfect for any occasion. It's easy to make and can be customized to your liking by adding your favorite ingredients and toppings. Give it a try and see how delicious and satisfying teff grain can be!