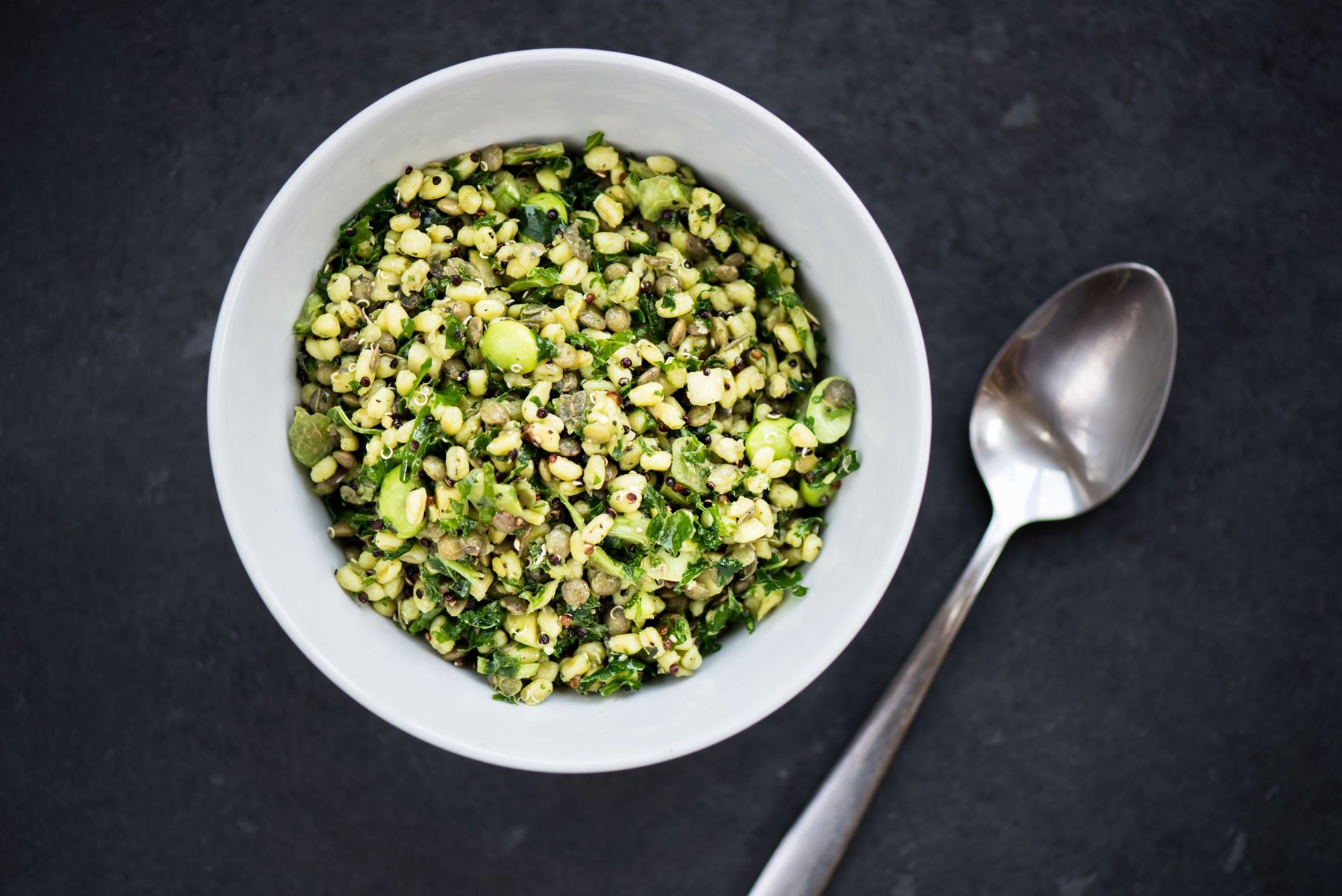 Organic Green Lentil and Kale Salad: A Fresh and Healthy Lunch Option
Looking for a healthy and delicious lunch option that is quick and easy to make? This organic green lentil and kale salad is the perfect choice! With a combination of protein-rich green lentils, nutrient-packed kale, and flavorful vegetables, this salad is both satisfying and nourishing. It makes a great lunch or dinner option, and it can be easily packed for work or school.
Preparation time: 15 minutes

Cooking time: 20 minutes

Serves: 4 people
Ingredients:
1 cup organic

green lentils

, rinsed and picked over

2 cups water

1 bunch kale, stemmed and chopped

1 small red onion, thinly sliced

1 small carrot, julienned

1 small bell pepper, julienned

1/2 cup crumbled feta cheese

2 tablespoons olive oil

1 tablespoon red wine vinegar

Salt and pepper, to taste
Instructions:
In a large pot, combine the green lentils and water. Bring the mixture to a boil, then reduce the heat to low and simmer for about 20 minutes, or until the lentils are tender.

Meanwhile, place the kale in a large bowl and massage it with your hands for about 1 minute, or until it starts to soften.

Add the red onion, carrot, and bell pepper to the bowl with the kale.

In a small bowl, whisk together the olive oil and red wine vinegar.

Once the lentils are cooked, drain any excess water and add them to the bowl with the kale and vegetables.

Pour the dressing over the salad and toss until everything is well coated.

Season the salad with salt and pepper, to taste.

Serve the salad cold or at room temperature, garnished with crumbled feta cheese.
This recipe makes 4 servings.
This organic green lentil and kale salad is a fresh and healthy lunch option that is perfect for those busy days. It is easy to make and can be customized to your liking by adding your favorite vegetables or protein. Give it a try and see how tasty and satisfying salads can be!