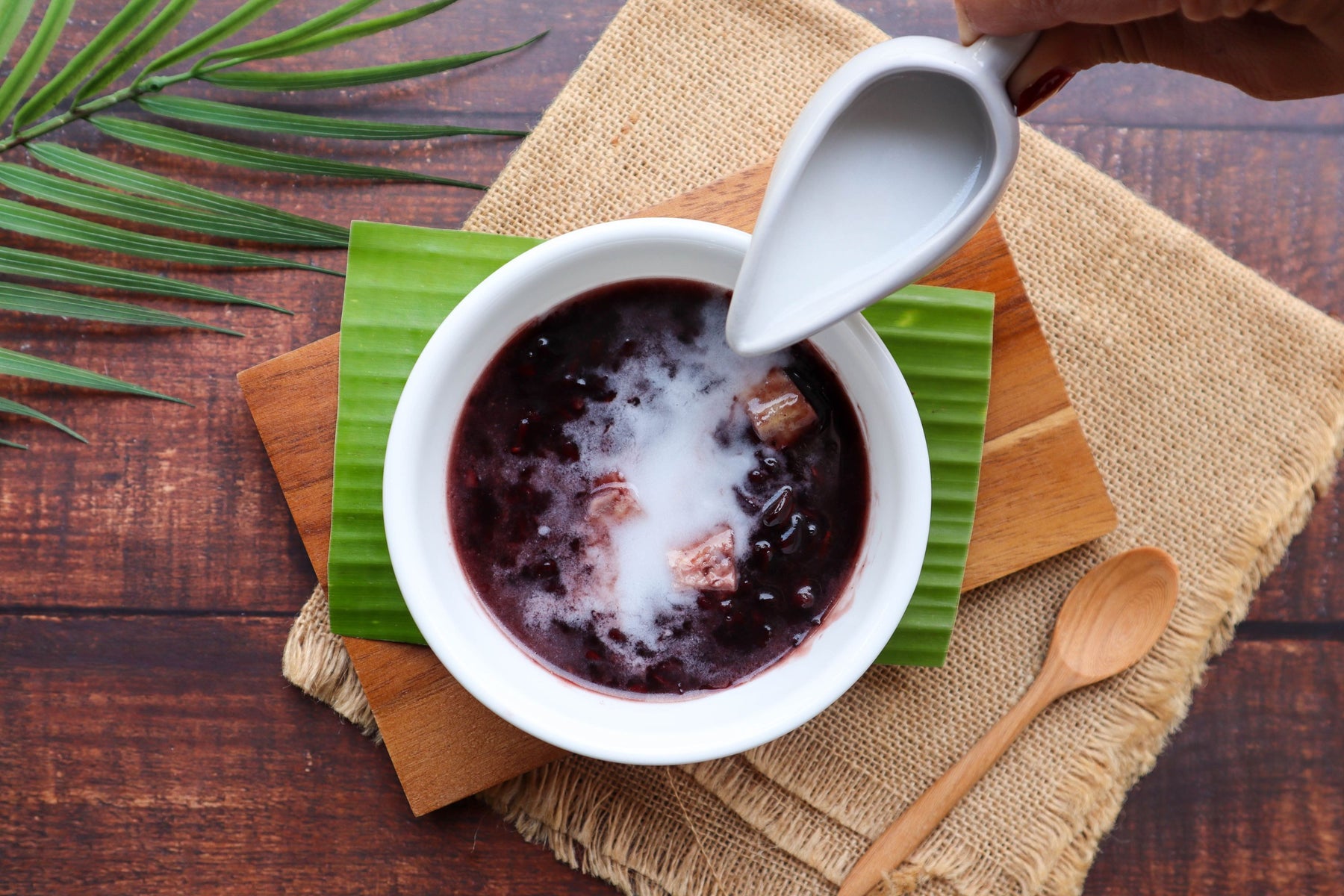 Organic Black Rice Pudding: A Delicious and Healthy Dessert
Looking for a tasty and healthy dessert that is easy to make at home? This organic black rice pudding is the perfect choice! Made with a combination of black rice and your choice of other ingredients, this pudding is full of flavor and nutrients, and it makes a delicious and satisfying dessert.
Preparation time: 10 minutes

Cooking time: 45 minutes

Serves: 4 people
Ingredients:
1 cup organic

black rice

4 cups water

1/2 cup

sugar

1 can coconut milk

1 teaspoon vanilla extract

Your choice of toppings (such as fruit,

nuts

, or chocolate chips)
Instructions:
Rinse the black rice in a fine mesh sieve and place it in a large saucepan.

Add the water to the saucepan and bring it to a boil over high heat.

Reduce the heat to low and simmer the rice, covered, for 40-45 minutes, or until it is tender.

Stir in the sugar, coconut milk, and vanilla extract.

Cook the pudding over low heat for 5-10 minutes, or until it is thick and creamy.

Transfer the pudding to a serving dish and top it with your choice of toppings.

Serve the pudding hot or chilled.
This recipe serves 4-6 people.
This organic black rice pudding is a delicious and healthy dessert that is perfect for any occasion. It is easy to make and can be customized to your liking by adding your favorite toppings. Give it a try and see how delicious and satisfying black rice can be!