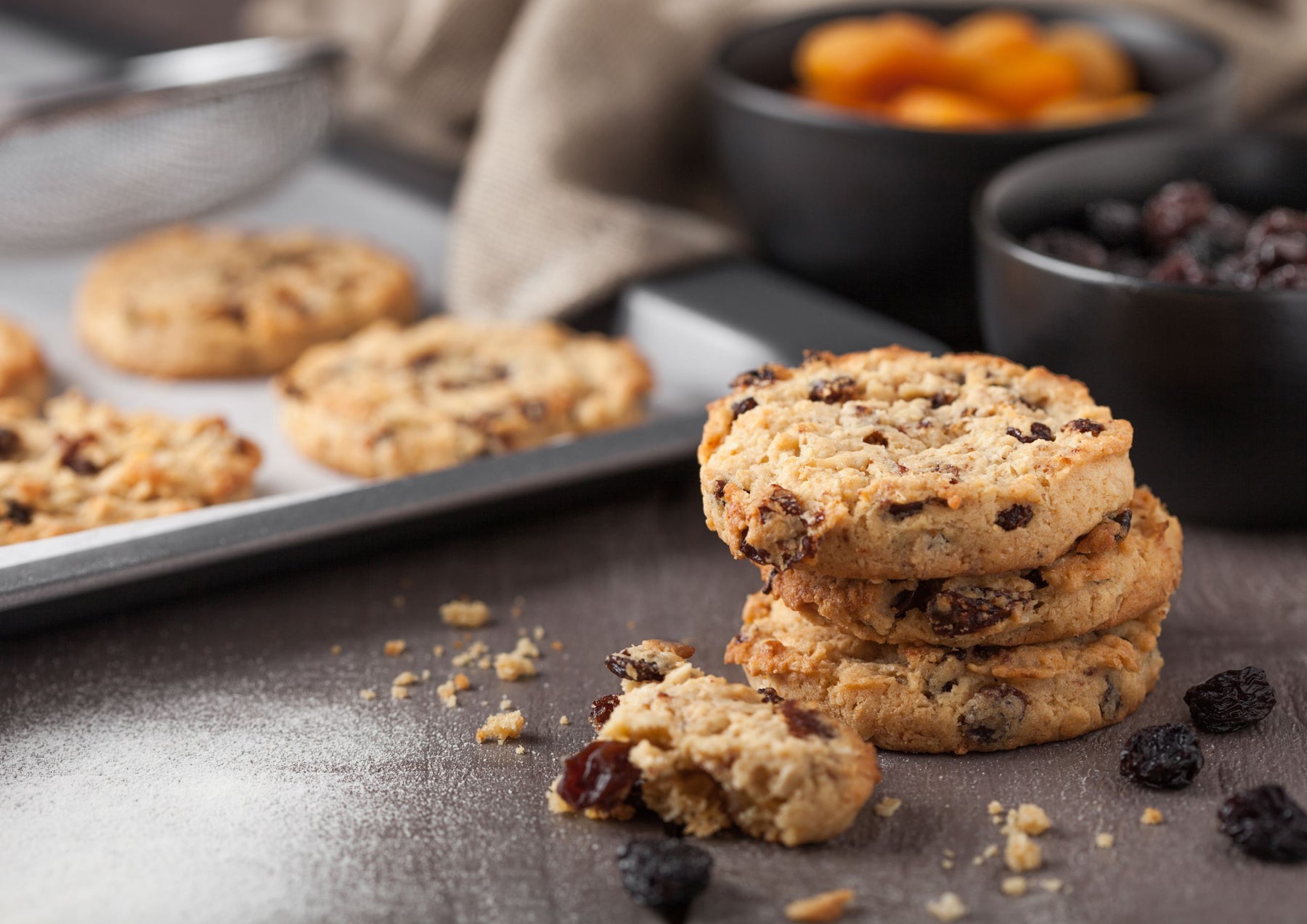 Oatmeal Cookies with Organic Sun Dried Apricots
Oatmeal cookies are a classic and delicious snack that is perfect for satisfying sweet cravings while providing some added nutrition. In this recipe, we'll be adding sun dried apricots to the cookies to add a touch of natural sweetness and a burst of flavor. These oatmeal cookies with apricots are easy to make and are a great option for a quick breakfast or snack on the go.
Preparation time: 20 minutes

Cooking time: 10-12 minutes per batch

Serves: 3 dozens cookies depending on size
To make oatmeal cookies with apricots, you will need the following ingredients:
1 cup unsalted butter, softened

1 cup granulated

sugar

1 cup packed brown sugar

2 large eggs

1 teaspoon vanilla extract

1 1/2 cups

all-purpose flour

1 teaspoon baking powder

1 teaspoon baking soda

1/2 teaspoon salt

3 cups old-fashioned

oats

1 cup dried

apricots

, chopped
Instructions:
Preheat your oven to 350°F (180°C). Line a baking sheet with parchment paper.

In a large bowl, beat the butter and sugars together until well combined. Beat in the eggs and vanilla extract.

In a medium bowl, whisk together the flour, baking powder, baking soda, and salt. Add the dry ingredients to the butter mixture and mix until well combined.

Stir in the oats and apricots.

Drop the dough by rounded tablespoonfuls onto the prepared baking sheet.

Bake the cookies for 10-12 minutes, or until they are lightly golden brown.

Remove the cookies from the oven and allow them to cool on the baking sheet for 2-3 minutes before transferring them to a wire rack to cool completely.
This recipe makes about 3 dozen cookies, depending on the size of the cookies.