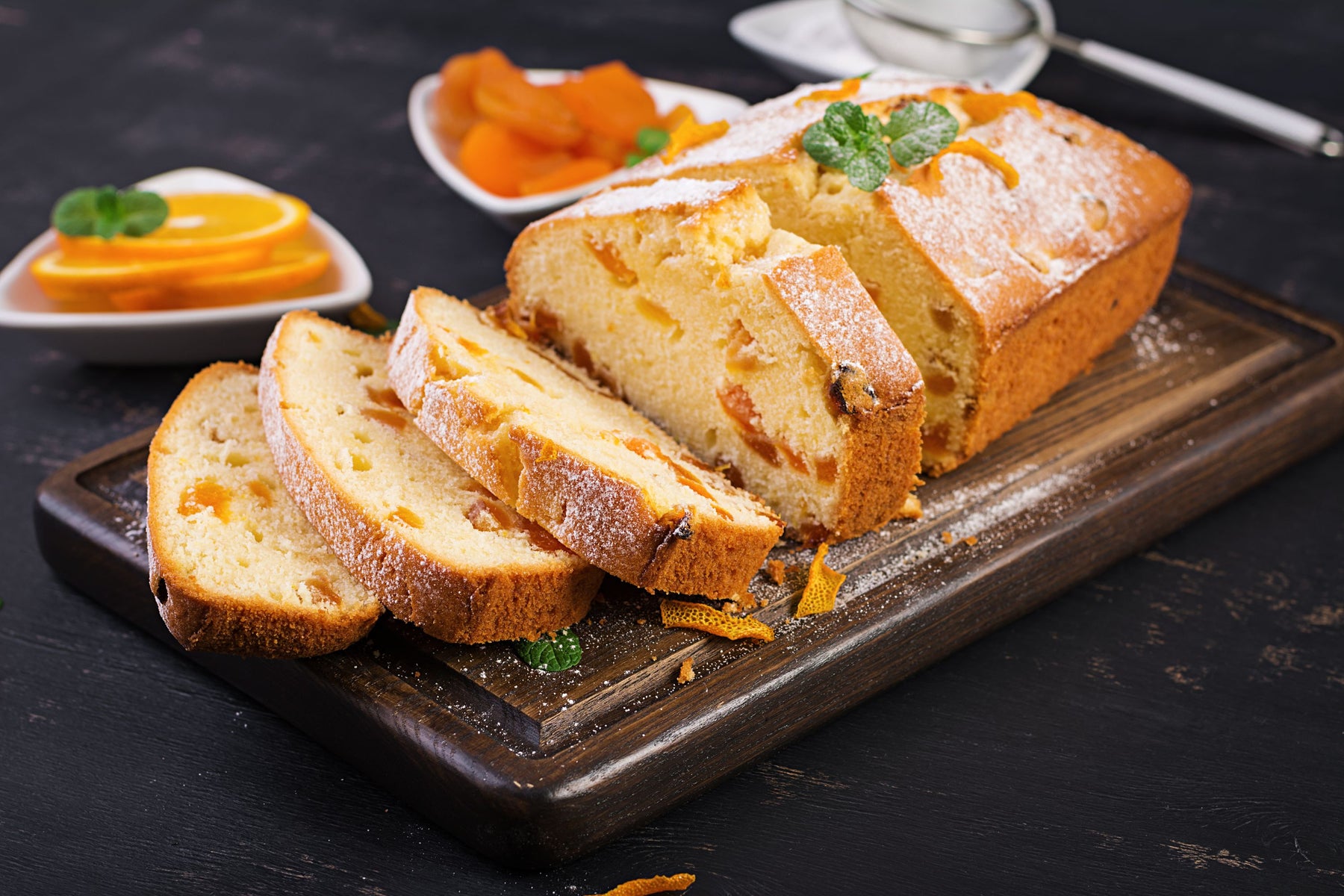 9-inch Dried Apricot and Almond Cake: A Delicious and Moist Dessert
This dried apricot and almond cake is a delicious and moist dessert that is perfect for any occasion. The combination of sweet and slightly tart dried apricots with crunchy almonds and a hint of almond extract creates a unique and flavorful cake that is sure to be a hit with your friends and family.
Preparation time: 20 minutes

Cooking time: 35-40 minutes

Serves: 8 people
To make a dried apricot and almond cake, you will need the following ingredients:
1 cup

dried apricots

, chopped

1/2 cup blanched

almonds

, chopped

1 cup

all-purpose flour

1 teaspoon baking powder

1/2 teaspoon salt

1/2 cup unsalted butter, softened

1/2 cup granulated

sugar

3 large eggs

1 teaspoon almond extract

1/2 cup milk
Instructions:
Preheat your oven to 350°F (180°C). Grease and flour a 9-inch round cake pan.

In a small bowl, combine the chopped apricots and almonds. Set aside.

In a medium bowl, whisk together the flour, baking powder, and salt. Set aside.

In a large bowl, beat the butter and sugar together until light and fluffy. Beat in the eggs, one at a time, followed by the almond extract.

Add the dry ingredients to the butter mixture in two parts, alternating with the milk. Mix until just combined.

Stir in the apricot and almond mixture.

Pour the batter into the prepared cake pan and smooth the top.

Bake the cake for 35-40 minutes, or until a toothpick inserted into the center comes out clean.

Allow the cake to cool in the pan for 10 minutes, then turn it out onto a wire rack to cool completely.