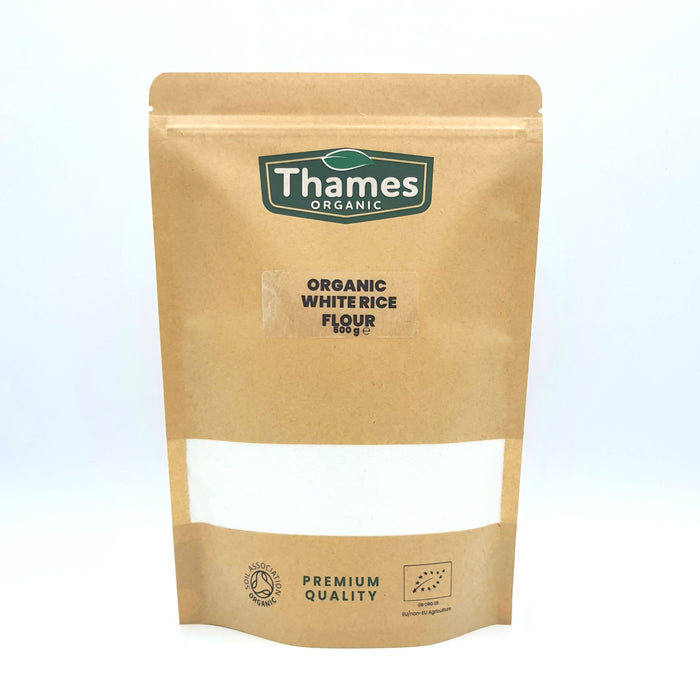 Organic white rice flour
Introducing our premium White Rice Flour, the perfect alternative for all your baking needs. Our flour is made from the finest quality white rice grains that are carefully milled to produce a flour that is light, fluffy, and perfect for a wide range of recipes.
Our White Rice Flour is 100% non-GMO, and free from any additives or preservatives. It's also incredibly versatile and can be used as a 1:1 replacement for wheat flour in most recipes, including cakes, cookies, breads, and even pasta.
The light and airy texture of our White Rice Flour makes it ideal for creating delicate pastries and cakes, while its neutral flavour allows it to blend seamlessly with other ingredients. It's also an excellent source of carbohydrates and fibre, making it a healthy choice for those following a balanced or low-carb diet.
With our premium White Rice Flour, you can enjoy all your favourite baked goods without sacrificing taste or texture.