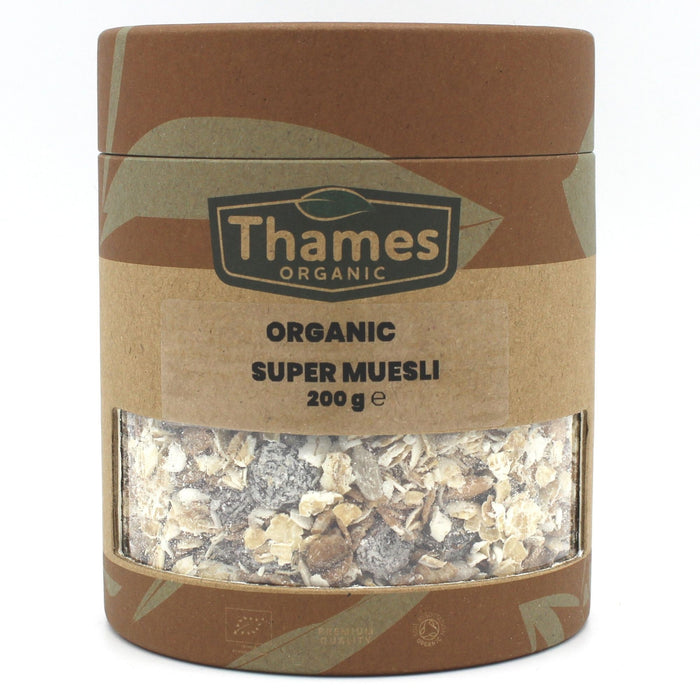 Ingredients:
Oats 55%, Raisins 20%, Hazelnuts 5%,Dates 4%, Apple 4%, Sunflower kernels 4%, Apricot 3%, Currants 3%, Roasted buckwheat 2%
Muesli (/ˈmjuːzli/ MEWZ-lee) is a cold oatmeal dish based on rolled oats and ingredients such as grains, nuts, seeds and fresh or dried fruits. Muesli was traditionally prepared with milk or cream, a squeeze of citrus juice, often with a sweetener such as honey, and either left overnight to soften or eaten immediately. Yoghurt or other milk products are now commonly added to packaged and homemade muesli recipes.

Developed around 1900 by Swiss physician Maximilian Bircher-Benner for patients in his hospital, it is now eaten as a standard breakfast dish, like a breakfast cereal, and also in Switzerland as a supper called Birchermüesli complet: muesli with Café complet (milk coffee, accompanied with bread, butter, and jam (Butterbrot)).