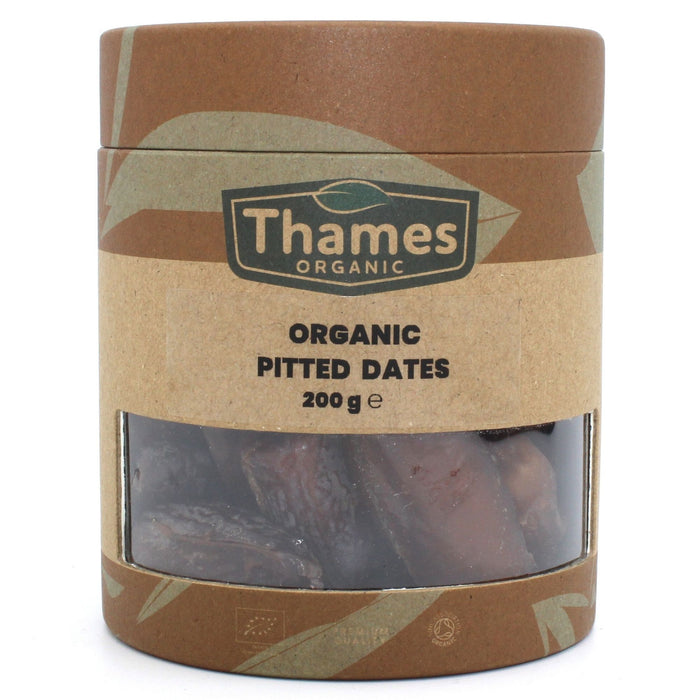 Organic Dates Pitted Deglet Nour by Thames Organic Ltd. Organically grown in Tunusia and packed in the UK. Re-sealable bag to ensure continuous freshness. 
Thames Organic's Soil Association Licence number is DA30314.
Organic Dates Pitted Deglet Nour are an excellent source of natural energy. Unlike refined carbohydrates, this energy level will not decrease immediately after the date is consumed. All of this is because palm sugar is naturally linked to soluble fiber, so sugar release is much slower.
This fruit can also be used to make healthy energy bites or raw desserts. Organic Dates Pitted Deglet Nour are also an excellent source of dietary fiber, which adds bulk to the diet and supports the digestive system. These dates are full of potassium and also provide important minerals such as calcium, magnesium and copper.
Healthy Source of Energy

High in Fiber

B-complex Vitamins

High in Potassium

Full of Minerals