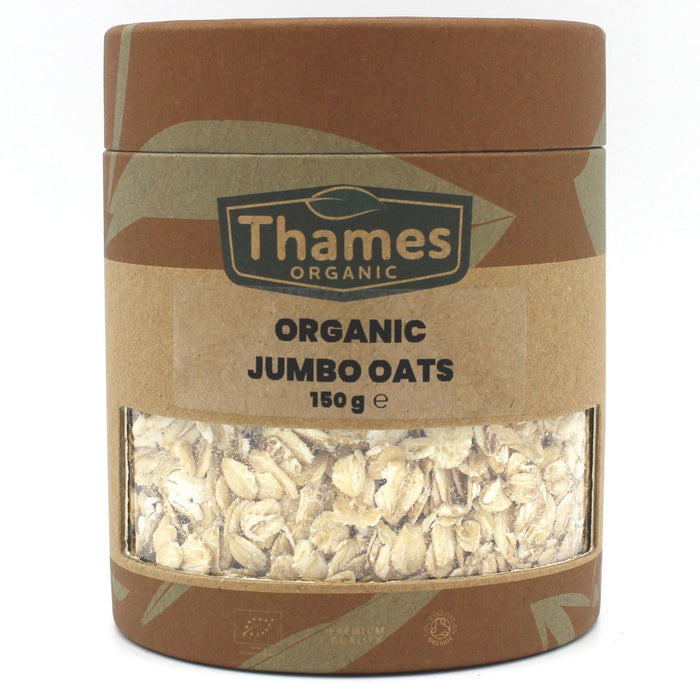 Organic Jumbo Oat Flakes - Box
Original price
£2.99
-
Original price
£4.99
Organic Jumbo Oat Flakes by Thames Organic Ltd. Organically grown in the UK. Packed in the UK. 
Allergen Information: Packed on premises that handles nuts, seeds, cereals, soya & products containing gluten. 
Thames Organic's products are certified as organic by the UK's Soil Association 
(Soil Association licence no. DA30314)
Description:
Organic Jumbo Oats are larger than ordinary oats and are seriously versatile – a true whole food staple. Oats are most often used to make warming porridge, but they can be used for many things; Oats make a great crumbly topping, creamy face mask, rich milk bath, or crumbly biscuit. Common oats are a type of cereal grain that is high in beta-glucans. You may already know that porridge is a source of beta-glucan, but do you know what they do? The consumption of beta-glucan from oats as part of a meal contributes to a decrease in blood sugar spikes after that meal.