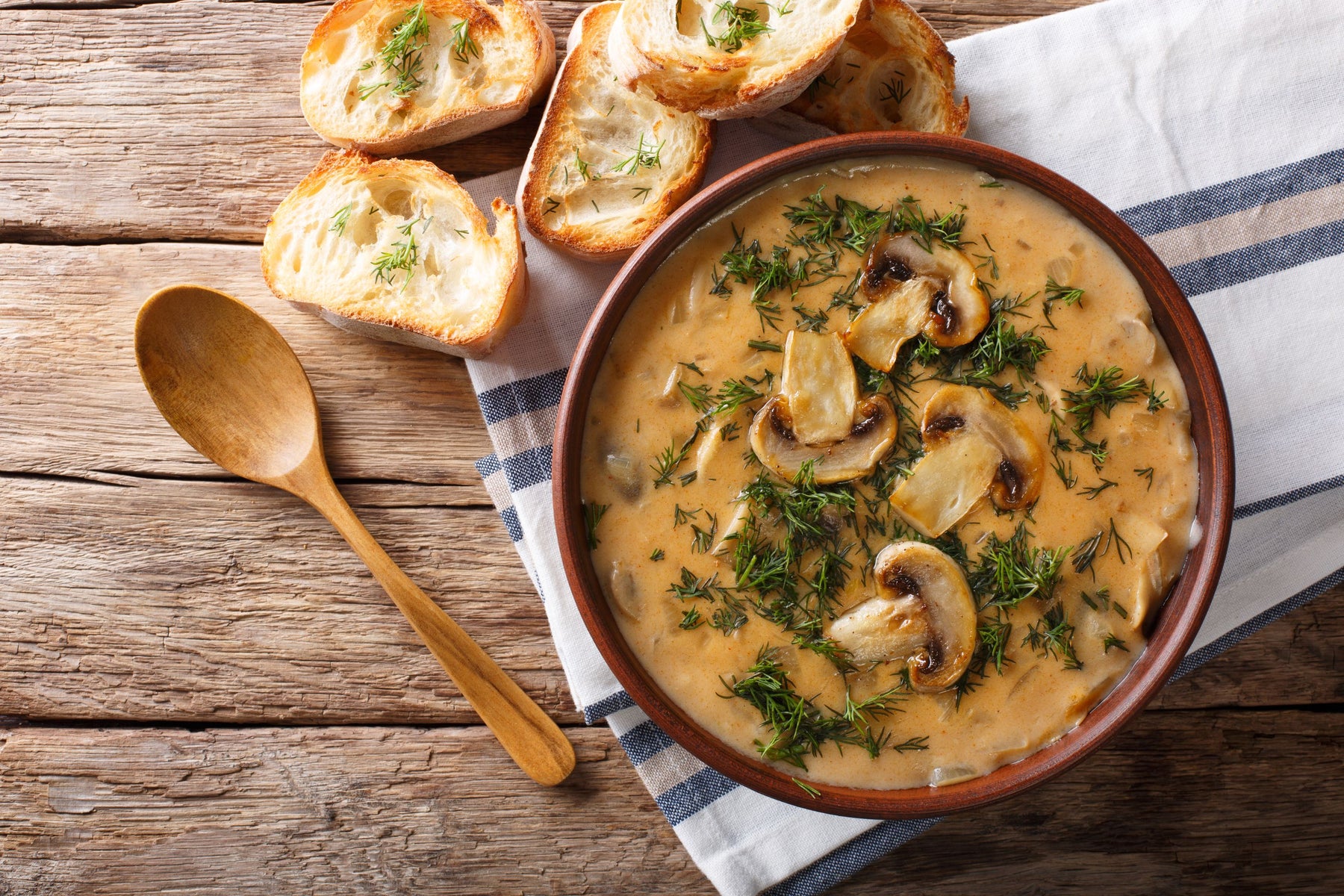 Organic Soya Bean and Mushroom Soup: A Delicious and Healthy Comfort Food
Are you looking for a healthy and tasty comfort food? This organic soya bean and mushroom soup is the perfect choice! Made with a combination of soya beans, mushrooms, vegetables, and a simple broth, this soup is full of flavor and nutrients, and it makes a delicious and satisfying meal.
Preparation time: 25 minutes

Cooking time: 30 minutes

Serves: 4 people
Ingredients:
1 cup organic

soya beans

, cooked

8 ounces mushrooms, sliced

1 small onion, diced

1 small carrot, diced

1 small celery stalk, diced

1 clove garlic, minced

4 cups vegetable broth

1 teaspoon dried thyme

Salt and pepper, to taste
Instructions:
In a large pot or Dutch oven, heat a tablespoon of oil over medium heat.

Add the onions, carrot, celery, and garlic, and sauté for about 5 minutes, or until the vegetables start to soften.

Add the mushrooms and sauté for an additional 2-3 minutes, or until they start to brown.

Add the cooked soya beans, vegetable broth, thyme, salt, and pepper to the pot or Dutch oven, and bring the mixture to a boil.

Reduce the heat to low and simmer the soup for about 10 minutes, or until the vegetables are tender.

Serve the soup hot, garnished with your favorite toppings, such as chopped herbs or croutons.
This recipe makes 4 servings.
This organic soya bean and mushroom soup is a delicious and healthy comfort food that is perfect for any occasion. It is easy to make and can be customized to your liking by adding your favorite vegetables or protein. Give it a try and see how tasty and satisfying soups can be!